"Orphan Ann" Home Page: A Modest Proposal

"Orphan Ann" Home Page
Sayonara, "Tokyo Rose" … Hello Again, "Orphan Ann"!
(4 Jul 1916 – 26 Sep 2006)
---
"Girl, I'm proud of you! You didn't change your stripes. A tiger can't change his stripes, but a person so easily can." —Jun Toguri, greeting his daughter Iva after seven years of separation, 25 September 1948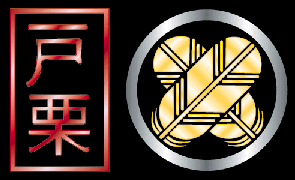 Proposed: A national monument to Iva Ikuko Toguri, in the form of a tableau in the style of Norman Rockwell. On one side, a scene in Studio #3 at NHK, circa 1944. Iva Toguri sits on the right side of the table, a turntable behind and to the right of her, reading into a microphone. Normando Reyes sits opposite her at a microphone, waiting for his cue. Charles Cousens stands beside and behind her, following along in his script. Ted Ince is visible through the control room window in the background, a Japanese officer listening in on headphones beside him. Armed guards bracket the scene.
On the other side, a group of GIs gather in and around a tent in the jungle, listening to a shortwave radio with obvious good spirits. In the foreground, one gestures as if inviting the visitor to join in. Her 14 August 1944 and 20 September 1945 recordings play back from the radio when visitors approach within hearing distance. The dedication reads:
To the loyalty and courage of Iva Ikuko Toguri [d'Aquino] AKA "Orphan Ann"—she never changed her stripes!
Note
The most appropriate sites for such a monument would be:

Near the National Japanese American Memorial in Washington DC (honoring the 800 Japanese American heroes and 120,000 internees of World War II).
Onizuka Plaza in Los Angeles CA (near her birthplace).
The corner of 7th and Mission in San Francisco CA (site of the courthouse where she was wrongfully convicted).
The corner of North Clark Street and West Belmont Avenue in Chicago IL (her home since 1958).
---
Last Update: 01 January 2020
Copyright © 1995–present by Dafydd Neal Dyar