Mobile Suit Gundam: High Frontier
Life In The Universal Century
---
While human civilization has colonized cislunar space and established permanent bases among the asteroids and Jovian moons, both Venus and Mars have been largely ignored in the Gundam saga. This oversight remains a mystery.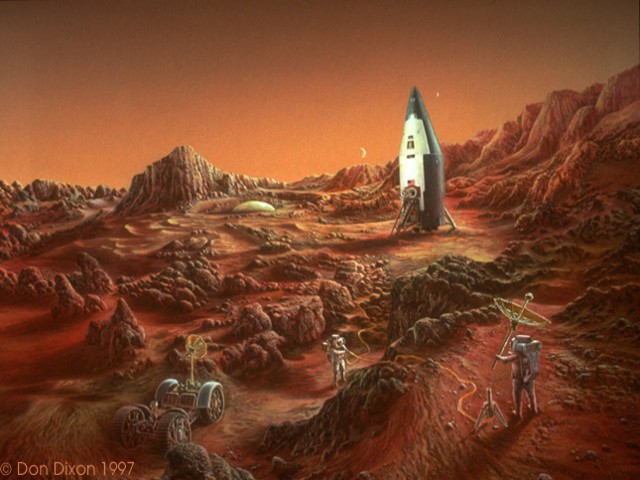 To date, the lone exception is Hajime Katoki's manga side story Gundam F90, which centers around the Mars Autonomous Squadron, which is sent to Mars from the Frontier I colony in Side 4 (L1) to hunt down and destroy the Oldsmobile Army in UC 0111.
Oldsmobile's group of Zeon revenants used the Martian super-volcano Olympus Mons as its refuge following the Zeon defeat three decades earlier. While they have a base on Mars sufficient to maintain and repair their Mobile Suits and spaceships, the Zeon revenants do not appear to have established a true colony or any presence.
And, despite the Zeon use of the planet, the Federation doesn't establish any military or civilian presence anywhere on or around Mars, even on the asteroid-like moonlets, before or after this particular incident.
---
Last Update: 01 January 2020
Copyright © 1999–present by Dafydd Neal Dyar