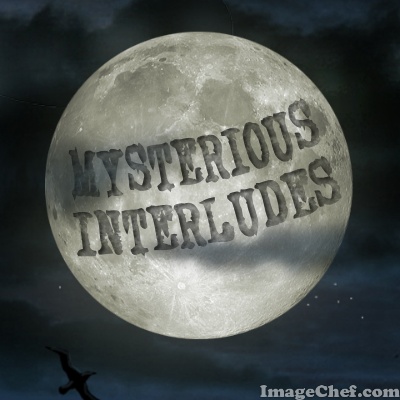 In October 2015, my job was outsourced. Because I prefer to read the "heavy" stuff while working/commuting, I've turned to the cyber-stack of cozy mysteries that have accumulated over the years.
For those who are interested, you should subscribe to the daily newsletter Pixel of Ink: Free and Bargain Kindle Books. The other way to find books is to go to Amazon, choose the sub-sub-genre of cozy mystery you want (in my case, cats), sort by price and you have a bunch of books at no cost to you. Many authors (even the pros) will offer a book in their series for at no cost in hopes to get you hooked on their series and yes, in more than a few cases, I've gotten hooked!
Below are the mysteries that I read during my time off from work in reverse order (earliest read on the bottom). In those cases where I've read a series, I gathered them together even though, that's not exactly the order I read them.
Since my favorite cozy mysteries feature cats, I've rated them in Paws: 1 Paw (yuck! – so far, I've been lucky, haven't read something that bad [uhm… that changed in April 2017]) to 5 Paws (you gotta read it!).
Note: Because I am not reading the books in the order they are presented here, any new reviews will be post-fixed with the date that I finished the book.
Note, Part Deux: My job at Frontier Communications only lasted 10 months because the company decided that they wanted to consolidate, so I'm back looking for a new job and reading mysteries. [04/18/2017]
Note, Part Tres: I am now working at Yahoo! and continuing to read mysteries, however, I am starting a new non-fiction medical book as my next read, so I won't be reading any mysteries for the time being except for those that I requested from the library that become available. [06/25/2017]
---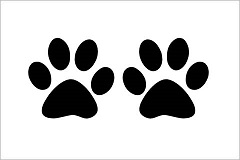 ---
"Spells & Caramels"
Seashells, Spells & Caramels (#1) [Nov 1, 2017]
(Disclaimer: I was given a copy of this book for an honest review.)
Actually, I would have gladly paid for this book!
The book starts in Seattle, a place I know well having lived there for six years where our heroine proves the adage that if it wasn't for bad luck, she'd have no luck at all. She willingly assists her bitch of a boss with providing cupcakes for the rehearsal dinner that turn out to be a big hit only to go home and end up burning down her apartment.
Luckily before that unfortunately series of events, she was able to get her entry to the baking contest. The contest will remind the reader of The Great American Baking Show or its British cousin intermixed with murder and magic.
The author's style was easy to read (and compelling towards the end when I should have been working, I was reading :-)) and I found the characters worth knowing (except for her boss who was a bit over the top). The book was a great introduction to the series and I really look forward to reading them.
Four paws out of Five – well worth your time!
---
"Bakery Detectives"
The Pumpkin Killer (#8) [Oct 28, 2017]
As the title of the series implies, these two ladies own a bakery and solve mysteries. One partner is an unwilling solver of mysteries, the other one (heavily pregnant in this eighth book) maneuvers her reluctant in going on a paranormal tour where the tour participants encounter a body that resembles a death done a century ago.
The author's writing style is easy on the eyes, the characters reasonable interesting, but I admit that I really enjoyed the mystery and the solution was interesting.
I can't say that I will go out of my way to read any more in the series but if one drops in my lap, I wouldn't be averse to giving it a whirl.
3.5 Paws out of Five
---
"Familiar Legacy"
Familiar Trouble (#1) [Oct 08, 2017]
Trouble is Familiar's son; Familiar apparently is a very famous feline detective who appreciates Sherlock Holmes.
Anyway, Trouble is Tammy's feline. She knows that he's "special" and is willing to give him the benefit of the doubt. Tammy becomes in emboldened in a former agent's pursuit of a serial killer who seems to have landed in the small Alabama town.
It's not a bad mystery at all. It's a good sign that when I finish a book, I check to see if there are other books in the series. In this case, there are. However, but I generally don't purchase books above $1.99 unless I really love them. And in this case, I didn't like that series that much. But this book and perhaps series are worth your time.
Four Paws
---
"Sunny Truly Mystery"
Margaritas & Murder (#1) [Sept 15, 2017]
Sunny is working as an apprentice PI who becomes embroiled in a mystery. She also has a cat who plays an important role at the end.
A smooth, easy read, well-worth your time.
Four Paws
---
"Moosamuck Island"
A Zen for Murder (#1) [Sept 08, 2017]
Retirees criminal psychologist and detective join forces to solve a murder.
This is a rather laid-back cozy complete with gossiping retirees and a few felines. A nice way to spend some quiet time reading.
3.5 Paws
---
"Southern Ladies Mystery"
Bless Her Dead Little Heart (#1) [Aug 13, 2017]
Author Miranda James spun off two characters from his "Cats in the Stack Mystery" series, Miss An'gel and Miss Dickce Ducote into their own series. Amazon was offering the first book for $2 and I figured why not? (I refuse to pay more than $5 for a Kindle book and some publishers are squeezing every last bitcoin from readers; I'm not playing.)
It's a decent story with a satisfying wrap up to the mystery. Besides, Diesel was there to help (unlike many critters in mystery stories, Diesel stays a cat and doesn't help solve mysteries).
I'd rank this first effort with four paws out of five. Satisfying, just not mind-blowing.
Four Paws
---
"Joe Grey"
Cat Shout for Joy
(Joe Grey #19) [08/04/2017]
When I'm reading a series, I don't normally write reviews for individual books, but this one was so good that it deserves its own entry.
The theme of the book reminds me of the old Ben Casey series opening: Man, Woman, Birth, Death…Infinity.
I can't really review the book without giving any of the plot line away, but I found the story compelling and the mystery to be top-notch. I will say that it's sad in some places, joyful in others. The book is a contrast of good versus evil, birth versus death, life fulfilled versus a life of revenge.
As good as this book is, this is not the book to start the series, but if you make your way through the series as I have (and I'm finally all caught up!), it's well worth the journey.
The reviews of the other books are below, but honestly, all you need to know is that they are all Five Serious Paws!
---
"C.J. Whitmore Mystery"
Picking Lemons (#1) [05/30/2017]
Occam's Murder (#2) [06/02/2017]
Who knew that university economics professors could be so cut-throat? Actually, I should have guessed as much because as the book said, the smaller the reward, the more people fight over being king or queen of the mountain.
The protagonist CJ is the only tenured female professor who has a snarky way of viewing the world and doesn't sugar-coat the nature of academic world.
The mystery itself was pretty good and I can't say enough about the writing. It was delicious. I enjoyed it so much that I picked up the next book in the series.
If you like your mystery books with a heavy dose of snark, you'll love this series. I'm actually surprised it doesn't score a higher average rating on Good Reads. Readers don't know what they are missing!
Five Snarky Paws!
Addendum: I read the second book Occam's Murder and found it just as good as the first!
---
"Chubby Chicks Club"
Murderous Muffins (#2) [05/24/2017]
I'm trying to figure out how best to explain my rationale for giving this book barely 2 stars.
I realize that this is the second book in the series, so I obviously may be missing some backstory, but I found the story itself barely adequate, the characters were meh, and the dialogue was juvenile.
At least I was able to finish the book, which is why I gave it two paws.
I can tell you for sure this is one series I'm not going to bother to read, even if the books are free.
---
"Chintz 'n China"
Ghost of a Chance Book 1 [05/21/2017]
A single mom who practices the craft finds herself confronted by a ghost who can't rest until her murderer is brought to justice. Combine this with an over-eager son wanting to practice the craft and our heroine Emerald has her hands full.
For the most part, I really enjoyed this book. I did find it a bit incredulous that just about everyone she tells is so accepting of her talents. I also was taken aback by the two sex scenes. Not that I disapprove, but I don't usually find such with cozy books.
Having said this, I give the book a solid 3.5 paws. It's the first of a series, but I honestly didn't enjoy it enough to purchase the rest of the series.
---
"A Mercy Mares Cozy Mystery"
Mercy & Mayhem: Book One [05/20/2017]
Sigh…
I really wanted to like this book, but I really can't. I found myself cringing at the bad editing and the book layout was awful: sections and sentences repeated. Not only that but the font changed several times causing me to have to change the font for my Kindle iOS app so I could continue reading the story.
As for the story itself, it wasn't bad, however, when it got to the "how it was done" how part of it didn't make sense.
I just don't see myself reading another book anytime soon. Too bad. I would have loved reading a medical cozy mystery series.
I give this story two paws.
---
"Grace Holliday Mystery"
Deadly Magic (#1) [05/18/2017]
Be prepared. This is a long book, taking me longer than usual to finish this book.
I also had considered abandoning this book because I felt that it was really slow and tedious to read.
I'm glad I kept with it.
The deeper I got into the book, the more engaged I became and I felt that the end of the book made up for any tediousness I felt in the beginning.
The mystery was more than satisfying and I really did enjoy the characters, but not enough to continue reading the series, especially for $3 or $4 a book.
I give this book a solid four paws. Better than most but not the best.
---
"Dusty Deals Mystery"
Loose Screw (#1) [May 06, 2017]
Lucy is a former reporter who owns Dusty Deals, an antiques store.
Along with her trusty malamute Kiska (a wonderful character!), she solves a murder and manages to write all about it in the local newspaper.
This was a really good book, keeping my attention from the first to the last paragraph. I enjoyed it so much, I might just read more books in the series if the price is right.
Well recommended, 4 paws out of 5.
---
Witches of Mystic Bay: Murder and Mayhem [May 2017]
I really wanted to like this book but I had a hard time with the premise of the witches, werewolves and vampires being at odds with each other.
And the fact that they all managed to conveniently live in the real world.
The mystery and characters were great and I enjoyed the story. It's the premise had I had a hard time with.
I give this book 3.5 paws out of 5 as you might enjoy it more than I did.
---
"Wicked Witches of the Midwest"
Every Witch Way But Wicked (#2) [May 2017]
This is the second book in the series, and thankfully, it really wasn't necessary for me to have read the first.
I really enjoyed this paranormal/mystery romp. The characters were fun (though there were a lot of them) and I enjoyed the family drama, especially Aunt Tillie.
I had fully planned to read more of the series until I saw that each book was $3.99 — and this was a bit more than I was willing to pay for a book that would take me less than 2 days to pay. If the price does come down, I do plan to read more books in the series.
If I had any complaints, Tiddles the cat didn't have enough to do. 🙂
A solid 4 paws out of 5.
---
"The Posie Parker Mystery"
Murder Offstage (#1) [May 2017]
I will confess that the first quarter of the book didn't flip my biscuit and I seriously considered leaving the book unfinished. But I liked the characters and trudged on.
I'm glad I did because this turned out to be a really good, solid mystery. I enjoyed the characters and the writing was excellent.
If I had any complaints, it's that I didn't enjoy it enough to want to continue with the series.
I definitely recommend the series for those who are interested in mysteries taking place post World War I.
I give this book a solid 4 paws out of 5.
---
"Harriet Rose Mystery"
Death of a Celebrity #1 [April 19, 2017]
Death of a Liar #2 [April 22, 2017]
Death of a Salesman #3 [April 24, 2017]
While the mystery aspect wasn't all that great (because there was a fact revealed that wasn't mentioned anywhere previously), the story itself was totally worth reading.
Mystery author Harriet moved from NYC to a small conclave on the Massachusetts coast when she wins an Inn.
This was a nice, leisurely book, epitomizing what a cozy mystery should be. I enjoyed it so much, I immediately purchased the second book and look forward to reading it tonight.
[25 April, 2017] I enjoyed the first book so much, I not only read book #2 but also book #3!
As with book #1, the actual solution to the mystery was so-so, but the writing and the characters overcome that flaw. If I have any serious complaints, it's that the author seriously needs a good editor. There were more than a few sentences that I had to read more than once and even then, they didn't make sense. Thankfully, it didn't detract from the over all books.
A solid 4 paws out of 5 for the series!
---
"Harley Hill Mysteries"
Murder on the Hill (#1) [April 17, 2017]
I read the first page and gave up.
I have no idea why I couldn't continue the read but life's too short to power through a book I got for free.
Having said all that, I had to give the book 1 paw out of 5. Because I failed to finish the book, I won't be putting this review on Amazon or Goodreads.
---
"Riley Reed Cozy Mystery"
Murdered in the Man Cave (#1) [April 17, 2017]
Design blogger Riley finds her former paramour (now a very well-known mystery writer) dead in his house. His niece and her nefarious boyfriend are accused leaving Riley to find out whodunit.
It was a well-written book, however, when I can figure out who did the deed without really putting any effort into to it, it's not that great a "mystery."
3.5 Paws — It was a good first read; doubtful I'll do a re-read or read more in the series.
---
"A Pet Psychic Mystery"
Lady Luck Runs Out (#2) [Jun 01, 2016]
Karma's A Bitch (#1) [May 28, 2016]
Darwin (love the name) leaves her home to open up a Pet Boutique in Florida. She has a magic ability in that she can receive psychic impressions from animals, especially when they suffer a traumatic situation. She uses this special ability to track down the truth behind the pet's person's demise. As the two books unfold, we find out that she has comes from a magical family and she had a reason to leave her family (mostly she wanted to deny her heritage.)
Darwin is surrounded by fantastic characters including a woman who was homeless and hit the lottery, but never forgot her homeless roots.
Amazon had the Kindle version for free and I enjoyed the first book so much that I went ahead and paid full price (gasp) for. There's a third book available, but I decided I needed to make my way through the pile of books that are filling up my iPhone.
4.5 Paws Up! I probably would have given it a full 5 paws if I had gone ahead if I immediately purchased the third book after finishing the second.
---
"Mt. Abrams Mystery"
A Mother's Day Murder (#1) [(May 20, 2016]
This is a true laid-back cozy mystery set in a fairly affluent small town. The characters were fun, the writing excellent and the mystery was pretty good.
4 Paws
---
"The Alvarez Family Murder Mysteries"
Death Runs in the Family (#3) [May 17, 2016]
I loved this book. Truly. Well written and just plain fun. Plus, the protagonists are Hispanic and it's so nice to see minorities taking the lead.
I will definitely be reading the rest of the books in the series because I really enjoyed the characters and the plot was pretty decent.
5 Paws!
---
"Culinary Competition"
Pies & Peril (#1) [May 12, 2016]
Blarg.
Mary Sue goes cooking. I hated the lead character. The rest of the characters were "ok," and the plot, eh.
2 Paws — read if you get it for free. Maybe not even then.
---
"A Bree MacGowan Mystery"
California Schemin' (#2) [May 12, 2016]
Jeebus, this book bit.
The heroine goes hither and yon. Gets kidnapped, beaten up, etc. It was a lame attempt at political intrigue, adventure, and mystery.
2 Paws — Read Only if you are desperate.
---
Death of a Crafty Knitter [May 02, 2016]
This is a pretty good book that takes place in "mumble" Oregon. Gift shop owner keeps stumbling upon dead bodies. The lead character, Stormy Day (love the name) is great and she has a sweet Russian Blue by the name of Jeffrey. What's not to love. No, seriously. While I really enjoyed this book, I haven't gone out to get any of the other books in the series, but don't let that deter you from reading.
4 Paws
---
Murder In The Library [Apr 26, 2016]
This is my second so-called Christian mystery and it was a fairly enjoyable one. I really liked the way that God was relaying clues to one of the detectives each day. What I found interesting is that the author didn't necessarily explain how it related to the case, but many times left it up to the reader to make the connection. This was very effective with the last clue. The religious aspect of the book didn't dominate, but rounded out the characters. Having said all that, I just wasn't bowled-over by the characters or the mystery.
3.5 Paws
---
"Poppy Peters"
Southern Peach Pie and a Dead Guy (#1) [Apr 20, 2016]
Poppy is a former ballerina who can no longer dance, so she decides to go to the same pastry school as her Grandmother. Don't read this book if you are in love with pastries and can't stand reading how they are made in detail – otherwise, you'll drool on your Kindle. I enjoyed the book enough that if I find them on sale, I might just indulge.
4 Paws Up!
---
Death by a Honeybee [Apr 15, 2016]
If keeping bees was good enough for Sherlock Holmes, it's a good enough subject for a mystery. Unfortunately, while the story was good, the mystery decent, the author broke (for me) a cardinal rule of writing: don't jerk the audience around. The book literally ends on a cliff-hangar and is resolved within the first few chapters of the next book, which were "thankfully" included with this kindle edition. C'mon, we're not dolts and idiots. Who thought it was a good idea to edit the books this way? Judging from the comments on GoodReads, I wasn't just the only one. This book would have gained more than a 3.52/5.00 rating if not for that. I gave it barely 3 Paws because I don't like being jerked around at 1am.
Geh, 3 Paws
---
"Cue Ball Mysteries"
Playing With Poison ( #1) [Apr 09, 2016]
Bodice ripper romantic author (who put herself through college by pool hustling), finds herself enmeshed in a murder and interesting characters. And she has a cat (always a plus!). It's a good, solid read, and I give it the highest praise (other than 5 Paws), I would mind reading another one in the series.
5 Paws!
---
"Hetta Coffey Mystery"
Just The Pits (#5) [Apr 04, 2016]
Hetta is a Jill-of-all-Trades and she owns a really sweet boat. She gets called in when there's bad juju on a project. The mystery was pretty decent, I loved her friends and the scenery in Mexico was amazing. Prepare one of those fruity drinks with a parasol and delve right in, the water's fine. Having said all that, I don't see myself reading any more of her adventures unless it's free because it wasn't quite my cup of tea — more adventure than cozy.
4.5 Paws up!
---
"Raina Sun Murder Mystery Series"
Raining Men and Corpses (#1)
This is one of the few books that has a minority character as the lead. Unfortunately, all she does is whine and pine for her lost love who miraculously shows up in the same small town. Be that as it may, it was nice to see an Asian as the lead and learn a bit about the culture (there wasn't much presented but what little presented was interesting). I found the mystery itself a bit on the boring, the characters not all that interesting (except for Raina's grandmother) and the only reason I finished it was to see whodunit. I don't see myself reading any further books in this series.
A miserable 3 Paws.
---
"A Fuschia Minnesota Mystery"
Granny Hooks a Crook (#1)
Geh.
Once I start a book, I really do want to finish it, despite the struggle. I am currently half-way through the book and it's going to be an effort to finish. Having cut my teeth on fanfic, I'm willing to let the author create the world, but the world has to be a reasonable one. In this the case, I don't even think the author is trying. The story tries to be humorous and barely cracks the surface. If this book has a bang-up ending, I might change my mind.
Right now, this barely earns 2 Paws out of 5.
(03/19/2016 — my opinion hasn't changed, while the solution to the mystery was fairly interesting, it didn't improve my rating of 2 paws.)
---
"Wonder Cats Mystery"
Un-fur-tunate Murders (#6) [Aug 13, 2017]
A Hiss-tory of Magic (#1)
Pawsitively Dead (#2)
Cat-astrophic Spells (#3)
The Scariest Tail (#4)
Purr-fect Getaway (#5) [Jun 09, 2016]
These books are a perfect mixture of paranormal (witches) with cats who act like cats but also have supernatural powers. The characters are great, the mysteries really good (and scary) and the cats, well, they are wonderful kitties (much better behaved than my lot). The only thing I can crab about is that the author left #4 on a semi-cliff hanger! Highly recommended!
Since Purr-fect Getaway, book 5 had just come out and I managed to snag a very reasonable priced copy ($.99), I decided I should write up a more detailed review.
The book picks up from book 4, where the three witches are trying to recover from their ordeal in book 4 with Cath having seemingly suffered the most. Of course, this wouldn't be a paranormal book if the three of them didn't end up at a lovely spa that wasn't haunted. They figure out what was behind all the strange business, fix it and seem to have a good time while there. Cath spends most of the book healing herself from the events of book 4 as well as contemplating her relationship. Fortunately for her, she meets another potential boyfriend… but that's where the book ends. I'm really not fond of author's who leave readers hanging. I find it fine if author's want to having an arc through out the series, but please, complete the book. Your readers will love you for it!
I rate Purr-fect Getaway, book 5, a solid 4.5 Paws!
Five Paws for the series!
---
"A Witch P.I. Mystery"
Witch Is When It All Began (#1)
An adopted young lady who took over the family private investigator business from her father (who wasn't a warlock) finds out that she's a witch. She has a companion cat Winky who makes Grumpy cat a saint. This is one of the few books were I didn't really like the supporting cast, especially her sister. I opted not to continue reading the series based on the review comments that say that the sister acts worse.
3.5 Paws
---
"Cozy Cat Caper Mystery"
Murder in Cherry Hills (#1)
Decent mystery featuring reluctant amateur detective and a cat. This is a good book for curling up on the couch with a feline besides you.
3.5 Paws
---
"Rebecca Schwartz"
The Sourdough Wars (#2)
Read this book if you've been to San Francisco or live there, otherwise, it's a decent mystery with good characters. Don't think I'll read the rest of the series though.
3.5 Paws
---
"Vanessa Abbot Cat Cozy Mystery Series Book"
Murder Under The Catwalk (#6)
I love reading cozies featuring cats but when the cats don't act much like cats (the exception would be if the kitty's person is a witch, etc.) and "save the day," I was done.
Barely 3 Paws
---
"Myrtle Clover Mystery"
Cooking is Murder (#11) [08/27/2017]
Cruising for Murder (#10) [05/09/2017]
Pretty is as Pretty Dies (#1)
Progressive Dinner Deadly (#2)
A Dyeing Shame (#3)
A Body in the Backyard (#4)
Death at a Drop-In (#5)
A Body at Book Club (#6)
Death Pays a Visit (#7)
A Body at Bunco (#8)
Murder On Opening Night (#9)
Now this was a series that I absolutely loved. I was able to get the second book for free and was instantly hooked, purchasing the rest of the series and gobbling them up! Myrtle is an octogenarian retired school teacher who is perfectly self-sufficient but willing to play the old card when it suits her purposes. My kind of lady! Highly recommended, especially if you enjoy your mysteries with a chuckle.
5 Paws High!
---
"Cruise Ship Christian Cozy Mysteries"
Starboard Secrets (#1)
It's not that I'm against religious tomes, but I don't think I would have downloaded this free book from Amazon if I had noted it was a Christian mystery. I decided to take the plunge and was pleasantly surprised. While there was some mention of religion, it didn't overwhelm the story. Perhaps it needed to because this wasn't a really good book or mystery. From the reviews I read from other readers, it didn't give much of an accurate depiction of a cruise, which was why I decided to download it. I did manage to score another in the series at no cost, so I'll be curious to read if the author has improved.
2 Paws for effort.
Lethal Lobster (#3) [05/27/2017]
Another one of the books in the series was free, so I grabbed it. It was pretty much like the first book except I thought the mystery itself was a tad bit better. I still won't necessarily recommend the series, but for a free book, it was pretty decent.
2.5 Paws.
---
"Whistler's Cove Cozy Mystery Series Book"
Cozy Mysteries: The Art & Craft of Murder (#1)
This mystery was definitely worth reading but I can't actually remember enough of it to give a proper review.
3.5 Paws because I don't recall it sucking up the joint.
---
"Daisy McDare"
Daisy McDare and the Deadly Directorial Affair (#3)
Daisy McDare and the Deadly Real Estate Affair (#4)
I really don't know why I bothered reading two of these books because they while they didn't suck, they were merely OK. The character loves her sweets and solves mysteries. Blah.
Barely 3 Paws.
---
"A Pattie Lansbury Cat Cozy Mystery"
Cat Sleuth (#1)
Murder and a Song (#2)
The Escapee and the Case of the Cat-Napper (#3)
Murder Most Familiar (#4)
These are true cozy mysteries and should be read in order because the books/stories form an over-arching storyline. If you like cats and gentile British cozy mysteries, grab these.
4 Paws!
---
"Liz Lucas Mystery"
Murder in Cottage #6 (#1)
The Death Card (#3)
Terrible, just terrible and I really dislike saying this. It takes a lot of effort to write a book and I admire the author for doing this. But I can't recommend her series. I read one book because it was free and grabbed another for .99c. The author's characters speak in long (and I mean long) passages, without taking a breath or having another character mercifully interrupt.
Barely 2 Paws.
---
"Magical Cure Mystery"
A Charming Crime (#1)
This book was my first foray into a serious paranormal mystery featuring witches and other denizens of that ilk. The heroine is a witch who eats too many sweets. She has a cute cat though. I gave it Four Paws because I'd be willing to read more in the series, but I'm not going out of my way to obtain them.
4 Paws
---
"Old Maids of Mercer Island Mysteries"
A History of Murder (#3) [Aug 19, 2017]
Inn Keeping with Murder (#1)
A Candidate For Murder (#2)
This is another series I really enjoyed and not because it takes place on Mercer Island in Washington State (known for being the home of Paul Allen, Microsoft Millionaire) but it's well-written paranormal mystery that actually boasts a multi-ethnic cast (The "Cats in the Stack Mystery" series also features a multi-ethnic cast as well)! Don't be put off by "paranormal" because it doesn't overwhelm the stories, rather it adds "charm."
5 Paws!
---
"Joe Grey"
Cat Shining Bright (#20) [Sept 27, 2017]
Cat Shouts for Joy (#19) [Aug 04, 2017]
Cat Bearing Gifts (#18) [Jul 14, 2017]
Cat Telling Tales (#17) [Jun 23, 2017]
Cat Coming Home (#16) [Dec 23, 2015]
Cat Striking Back (#15) [05/27/2017]
Cat Pay the Devil (#12) [May 22, 2016]
Cat Breaking Free (#11) [May 06, 2016]
Cat Cross Their Graves (#10) [Apr 28, 2016]
Cat Fear No Evil (#9) [Apr 21, 2016]
Cat Seeing Double (#8) [Apr 15, 2016]
Cat Laughing Last (#7) [Apr 10, 2016]
Cat on the Money ["#6.5"] [May 22, 2016]
Cat Spitting Mad (#6) [Apr 04, 2016]
Cat To The Dogs (#5) [Apr 01, 2016]
Cat in the Dark (#4) [Mar 28, 2016]
Cat Raise the Dead (#3) [Mar 27, 2016]
Cat Under Fire (#2) [(Mar 21, 2016]
Cat on the Edge (#1) [Mar 23, 2016]
Sit back because this one is going to take a bit of explanation. Joe Grey is a cat. He is a cat who helps to solve murders, and oh yes, he can talk to certain humans. Believe me, I was skeptical but the author pulls it off. While this was sold in the cozy section, I wouldn't call it a cozy, but more of a noir kind of mystery. I enjoyed the latest book so much, I'm going to start from the beginning and read the series, assuming that it won't break the bank.
5 Paws!
---
Murder Takes A Holiday: An Izzy Greene Senior Snoops Cozy Mystery
Another book that barely registered. It didn't suck because I finished it and don't remember it specifically sucking. I'm guessing this is worth 3 Paws.
---
Christmas Cozy Mystery Gift Bundle: Cozy Mystery Box Set
These two stories barely registers with me as I can hardly remember what the stories were about. They didn't strain any grey cells and were mildly enjoyable.
3 Paws
---
"Hamish Macbeth"
A Highland Christmas (#16)
I've read other M.C. Beaton's mysteries which is why I chose this one. This mystery is full of the slice of life of living in Scotland during the winter. Brrr.
5 Paws
---
"Bed-and-Breakfast Mysteries"
Snow Place to Die (#13)
One of the few mysteries without any kind of critter. A longish but excellent snowed-in-and-folks-are-being-killed mystery. Highly Recommended!
4 Paws
---
"Cats in the Stack Mystery"
Arsenic and Old Books [06/10/2017]
Twelve Angry Librarians [05/13/2017]
No Cats Allowed #7) [05/11/2017]
Classified as Murder (#2)
File M for Murder (#3)
Out of Circulation (#4)
The Silence of the Library (#5)
Librarian Charlie and his Maine Coon Diesel solve mysteries. I should actually say that Charlie solves the mysteries and Diesel acts like a real cat. Notable for having a multi-ethnic cast of characters.
Five Paws Up!